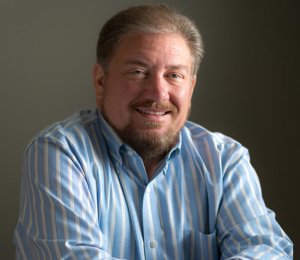 Drew McLellan has worked in advertising for 25+ years and started his own agency, McLellan Marketing Group in 1995 after a five-year stint at Y&R.
He also owns and runs the Agency Management Institute (AMI), which is a consultancy for small to medium sized agencies that has been helping agency owners grow their agencies since the early 90s. Drew's agency was a member of the organization for years before Drew acquired AMI and began to run it full-time.
He launched his agency's blog in 2006 and it has been on the AdAge Top 150 from the list's inception. His first book, 99.3 Random Acts of Marketing, was published in 2003 and Drew and Australian marketer Gavin Heaton created the Age of Conversation series of crowdsourced books in 2007. To date, the AOC series has raised over $50,000 for charity. Drew launched the AMI blog in 2012 and hopes it will be a great resource to agency leaders.
Drew's often interviewed/quoted in Entrepreneur Magazine, New York Times, CNN, BusinessWeek, and many others. The Wall Street Journal calls him "one of 10 bloggers every entrepreneur should read."
When he's not hanging out with agency owners/staff or MMG clients, Drew spends time with his family and pondering why the Dodgers can't seem to get back to the World Series.
Drew has a Master's Degree from the University of Minnesota but alas, he cannot remember their fight song.